ANSWERED! Engineered Oak Flooring VS Solid Hardwood
You asked, we answered. Pros and Cons between Solid Hardwood Flooring and Engineered Timber Flooring.
Whether you live solo, as a couple, or with a full-fledged family, your floors provide the foundation and aesthetic backdrop for all activity in your home.
One of the most commonly coveted flooring materials has long been solid hardwood for its enduring nature and rich beauty. Gaining in popularity as an alternative, is today's engineered flooring products as they provide the look and feel of solid hardwood with a myriad of added benefits. With that in mind, we are excited to talk about this big movement in flooring trends in Melbourne and throughout Australia.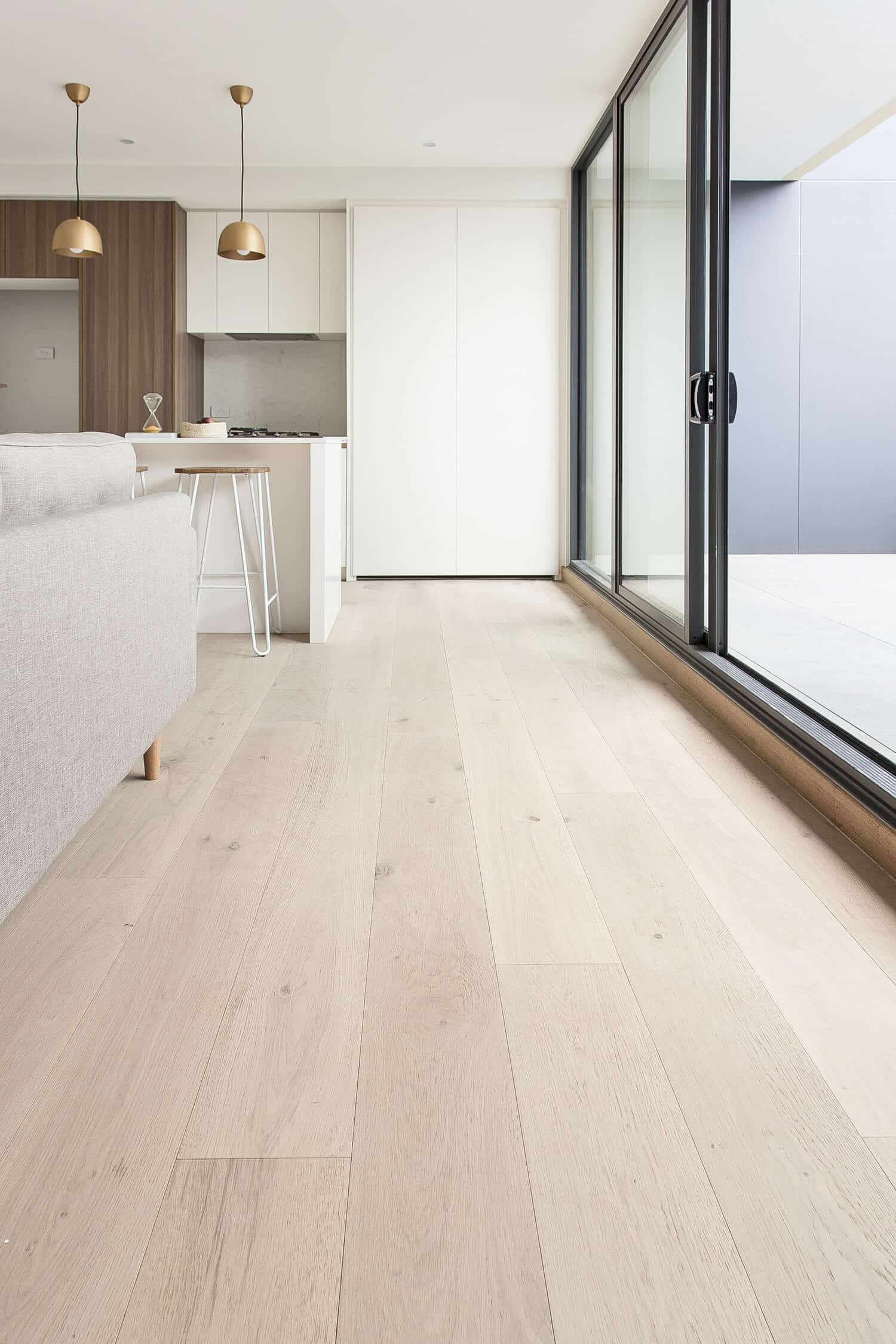 SOLID HARDWOOD VS ENGINEERED WOOD
As the name suggests, solid hardwood floors are basically a solid piece of wood. Whereas, engineered hardwood flooring consists of a layer of hardwood on top of multiple layers of different woods, known as ply layers.
Engineered hardwood is not laminate flooring and it is not a cheap alternative flooring.
Today, wider and longer floorboards are in demand, and engineered wood flooring provides the most dynamic range of colours, patterns, and styles to suit all designs of homes from modern to traditional.
It makes up a big part of the flooring market because it has some strong advantages when it comes to its use, wide range of finishes and flexible options.
Engineered wood flooring is known to withstand the effects of humidity and moisture better than solid hardwood. The manufacturing process involved in making engineered boards creates a highly stabilised core that is less likely to expand and contract when exposed to heat, moisture and humidity. It stands resilient and provides more freedom to be installed in more areas including sub-levels, even on top of concrete slabs.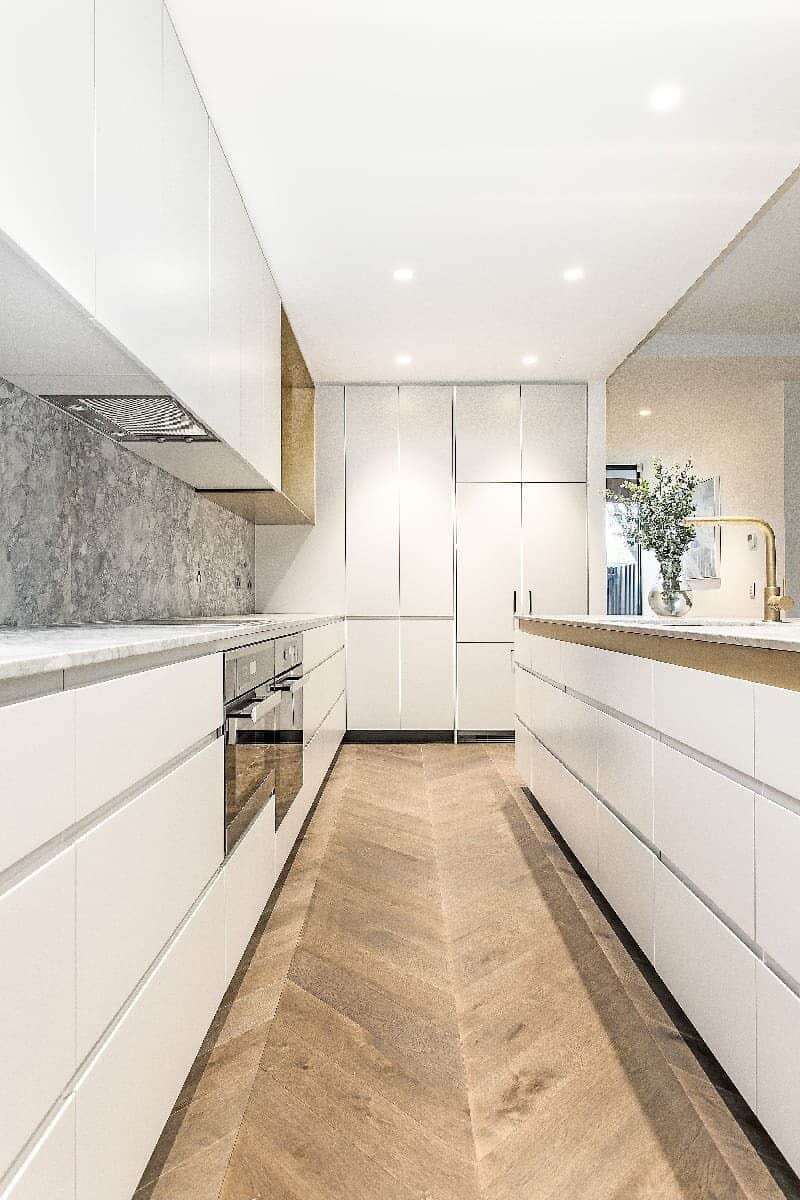 Collectively created with the expertise of Australian architects and interior designers to be globally and locally on-trend, it features a colour palette that fits ideally with today's residential and commercial interiors. Each of our Board products are expertly crafted and engineered with nature at the forefront.
Multiple layers of wood are cross-laminated and bonded together under heat and pressure to create each of our engineered floorboards. The top layer is the one that's visible and generally comes prefinished. Underneath, multiple plywood layers are cross laid and laminated to increase the board's stability.. The cross layers prevent much of the humidity related issues that typically affect solid timber.
Board by Xaygun is a range of fine engineered oak taking solid timber and recreating it for increased durability and aesthetic versatility. Take a look at how they can amp your interior style and performance quotient.
The Board by Xaygun collection offers a wide range of wonderful options for creating a rich, beautiful aesthetic underfoot. Included are three ranges:
European Oak—boasts a range of styles from light soft golden-brown tones to aged oak in deep rich dark brown finishes.
Australian Hardwood—offers a range of eucalyptus hardwoods in unique shades with natural markings sure to add a natural ambiance to high-end interior designs.
Artisan Collection—brings a new vision in pre-finished flooring with a rough-hewn, band-sawn appearance. It's ideal for rustic style interiors with colour choices from cool to warm.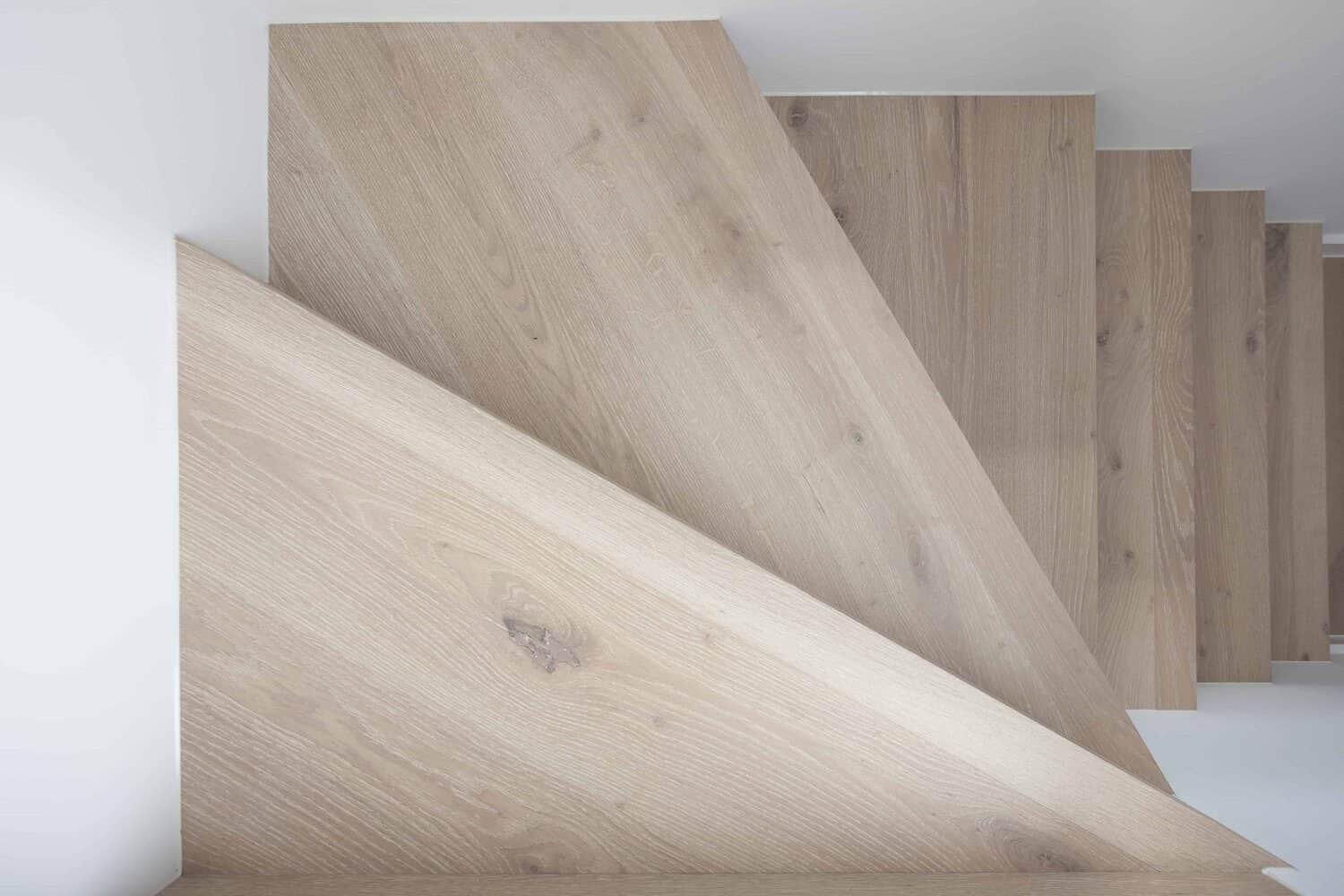 Providing ample options to speak specifically to your style and taste is what our Boards are all about. With that in mind, we created each range in four sizes for all colour options with matching stair nosing accessories.
Larrazzo
Features a 6mm solid oak wear layer with multi ply sub-layers.
Dimensions are 220mm (Width) x 2200mm (Length) x 21mm (Thickness).
Marrano
Features a 4mm solid oak wear layer with multi ply sub-layers.
Dimensions are 190mm (Width) x 1900mm (Length) x 15mm (Thickness).
Chevron
Features a 4mm solid oak wear layer with multi ply sub-layers.
Dimensions are 90mm (Width) x 540mm (Length) x 15mm (Thickness).
Herringbone
Featuring a 4mm solid oak wear layer with multi ply sub-layers.
Dimensions are 90mm (Width) x 540mm (Length) x 15mm (Thickness).
Stair Nosing
Features mitred or bullnose oak construction.
90mm (Width) x 2200mm (Length) x 14,15,20mm (Thickness).
BOOK A NO-OBLIGATION CONSULT.