BOLD DESIGN.
STRIKING INTERIORS.
Xaygun Interior Design Studio
We are a Melbourne based Interior Design Team who share our creative expertise by guiding your project from concept through to completion. Our experienced team of designers believe in creating quality and custom spaces that are made for you.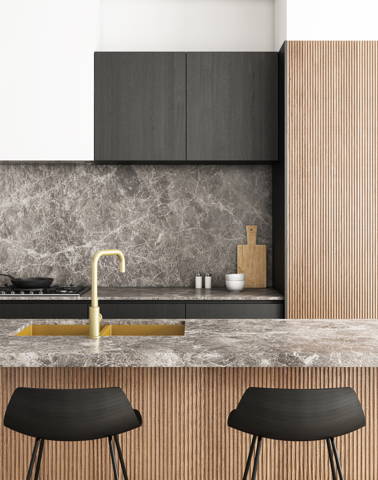 An Interior Design project involves aesthetics, structure, and functionality. This could apply to a renovation or new build.
A full Interior Design service requires both a creative and strategic process to deliver the best outcome for the individual project. This detailed process includes:
The timeline for an Interior Design project can range between 2 -6 months, depending on the clients needs.
Forming a comprehensive brief which details the design goals, functional attributes and overall design objective.
Visioning and schematic design. Concept plans / Sketches. Preliminary selections of colours, fixtures & finishes. Produce 3D renderings.
Design Development & Documentation
Documentation of approved design for construction. Complete final technical documents including plans, joinery details, lighting plans and elevations. Complete specifications list.
Construction attendance is optional.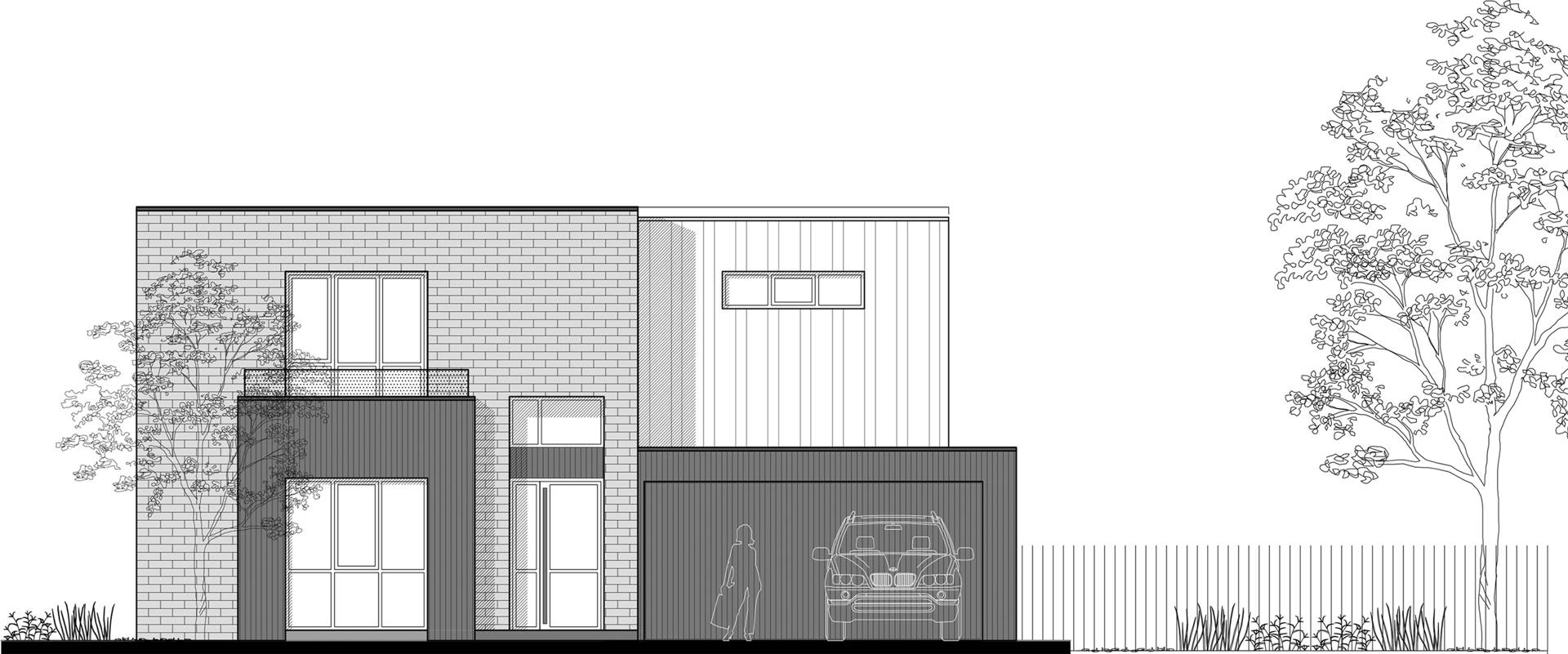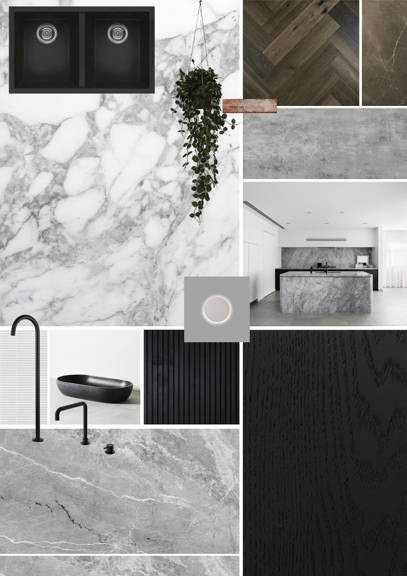 OUR INTERIOR DESIGN PROCESS.
SIMPLIFIED.

DESIGN CONSULTATION
Meet your Xaygun Interior Designer!
During your consultation, you will get to meet your designer at our Xaygun Showroom! The consultation will give you a chance to express your needs and wants for your project. We will learn the key outcomes you would like to achieve for your future home.
Your designer will review your existing plans or begin to sketch new proposed layouts. You will select your products and finishes with expert guidance.

During the documentation phase we produce your finalised design drawings and specifications suited to your project. This may include elevations, sections, floor plans, lighting plan and cabinetry details.
If desired, we can put together detailed 3D renders of your final design. This is an exciting way to get a real sneak peak of your future home!
Your documentation pack may include:
Finalised Elevations/Sections
3D Walk Through Animations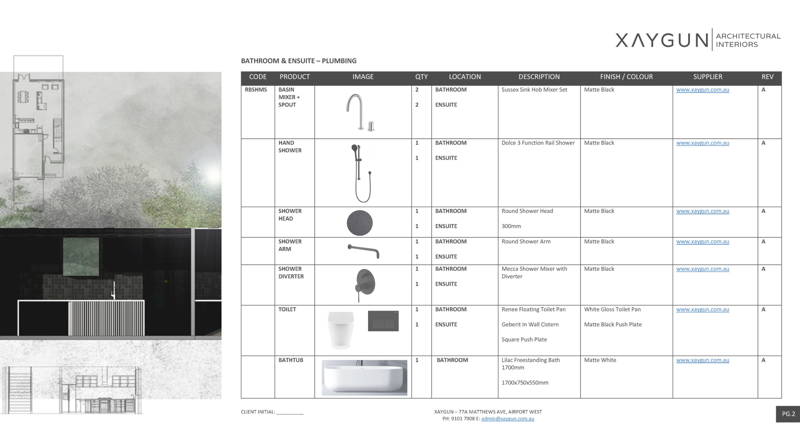 "Excellent workmanship from the Xaygun team. They renovated our whole house and by far exceeded expectations. I want to thank our site manager Joey in particular for making the construction process so simple and kept us informed with the progress every step of the way. I highly recommend these guys for any home renovation. Thank you."
Marina M
"We are very happy with our kitchen and bathroom reno! The guys at Xaygun were very helpful and their tradesmen were quite tidy, which is rare! Our designers Jade and Claudia were very knowledgable and put up with us even though we were indecisive at the beginning. They listened and created options for us to choose which was very helpful. Very happy with the end result."
Sera F

"It was our second home renovation. We initially did the main bathroom 2 years ago with another company which we were happy with at the time. We decided to renovate our ensuite and kitchen with xaygun and they blew our expectations out of the water. When comparing with the previous company, they made the process so much more simple and their designers did an excellent job. Their work makes the previous bathroom reno already look outdated. Really really happy with their work and will definitely recommend them to others."
Kamal S
"When we were in the market to renovate our bathroom I was very worried about how the end result would turn out. I visited a few different stores including Xaygun. Adam greeted us with a smile and was eager to assist. Their range of products were massive and their team of interior designers also helped my wife and I put together a combination of quality products that we loved. I would recommend Xaygun for anyone looking to do their next reno!"
Utku D
"Absolute best in the business in terms of originality, quality and vast range of products. We have used these guys both for renovations and for building including kitchen cabinetry, tapware, tiles and timber flooring. Being able to get everything from one place makes the process much easier and the flow of the house much more attractive. Installation was also quick and efficient."
Emre A
"One of the best laid out showrooms I've seen. Very good quality selections and excellent staff to deal with.."
John Van Der Laan
"Choosing Xaygun for all of our tapware, tiles and sinks was the best decision we made. The staff was very helpful in guiding us in making the perfect choices for our bathroom in our new home. Took us 3 hours to make all the decisions and they were very patient and professional."
Kaan T
BOOK A NO-OBLIGATION CONSULT.